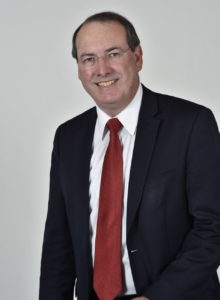 Dr Peter Hendy is one of Australia's leading economic analysts and commentators.  He is a professional economist and is a company director. He has been Chief Economist in the Prime Minister's Office, a Member of Parliament, Assistant Minister for Finance, Assistant Minister for Productivity and Assistant Cabinet Secretary in the Australian Government. He was Chief Executive of the Australian Chamber of Commerce and Industry between 2002 and 2008, and has a long career in both the private and public sectors, including the areas of defence, international trade, treasury, education and industrial relations.  In 2003 he was awarded a Centenary Medal by the Governor-General for services to Australian society in business leadership. He is a member of the Australian Institute of Company Directors and also a Fellow of the Australian Institute of Management. He has worked internationally in the Middle East as Executive Director of the Bahrain Economic Development Board.
He launched Peter Hendy Consulting in 2008 to provide services to companies, industry associations and government agencies in the areas of economic consulting.
Please look through the website and look at the services that are provided and the wealth of experience on offer to help your organisation achieve its goals.
ABN: 42 592 735 177